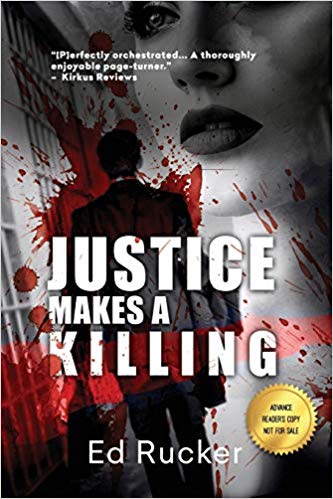 This week's show takes a look at the career of Ed Rucker, an L.A. criminal defense lawyer who's worked in the field for decades, representing a number of high-profile clients, including John Orr, the greatest serial arsonist in American history. Some of these cases have even been adapted into nonfiction books. Following his retirement, Rucker decided to jump into the writing world with the Bobby Earl series, now in its second book, "Justice Makes a Killing."
Rucker talks about the new book and the story behind it, but also gives us an in-depth look into the world of jury trials, the criminal justice system, and prisons, all of which made its way into his works.
And for music, I bring you "Better Off" a new single from Cara Paige. I really dug this song from the beginning, and it's got a catchy, upbeat tempo. After that it's the electro duo Mai Eve with "When You Scream." This EDM/Rock track is similarly upbeat, but the story is a very serious one.