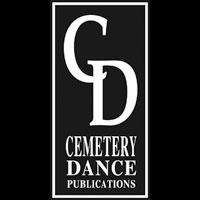 As we close on Halloween, it makes perfect sense to welcome back one of my favorite horror authors, Kevin Lucia. This time, we're diving into the small press industry with a look at his role as e-book and trade paperback editor at Cemetery Dance Publications. It's a significant change for the press and one that's upped their status in a big way.
In this episode, we talk about what this means for the company and the work that made it happen. Kevin addresses the publisher's past issues with making deadlines and the complete turnaround that he's witnessed.
But that's not all! Kevin has some new projects in the works, including "The Horror at Pleasant Brook," out this Halloween. Along with a look at the story, we talk about the kill factor in horror books and some of his best methods to end a character. Hey, it's a horror episode, what did you expect?